SOLEDAD — Monterey Museum of Art hosted a free creativity workshop at Soledad Library last Friday, giving an opportunity for community members to create poetry and art with U.S. Poet Laureate Emeritus Juan Felipe Herrera.
Herrera led youth and adults alike in creating mandala circular poems, infinite poems and papel picado, assisted by museum staff.
All the activities were inspired by Herrera's current exhibition, "Stretching the Poem: The Art and Word Realizations of Juan Felipe Herrera," which continues through July 31 at the museum, 559 Pacific St. in Monterey.
The exhibit showcases the merged use of writing devices like brushes on treated paper to create multidimensional artwork.
"It's utilizing art as a form of expression, and in these times where we have so many mental health issues, it's imperative that we have these type of opportunities and access," Soledad Mayor Anna Velazquez said.
Velazquez was on hand to recognize Herrera for his efforts with a city proclamation.
"Their voices are very important, so we got to get them to kick out their voices," Herrera said of the expression found in the activities and the nature of working on them as a group. "We're not used to doing that. We're not encouraged sometimes in class to express ourselves. Here, we're going to do that."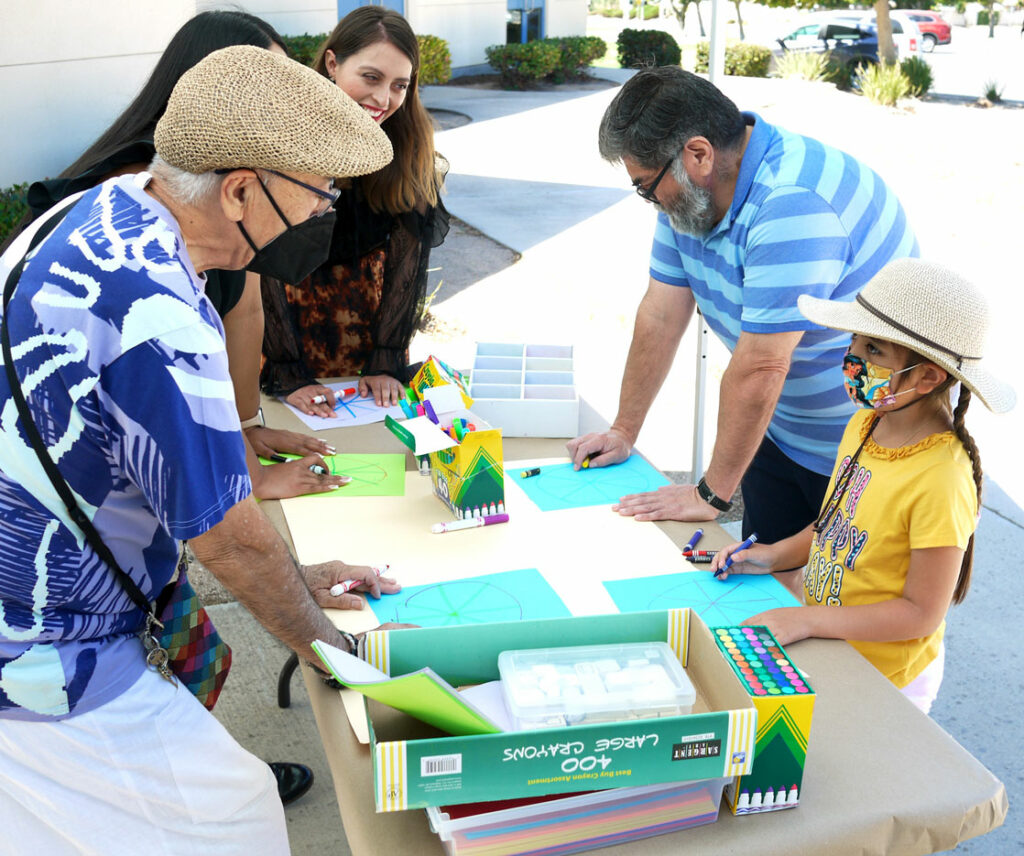 Noting the importance of Herrera's work, Velazquez added, "I know that a lot of the work that he does is also with at-risk youth, and really making sure that the literacy component is there with the arts and culture."
The July 15 workshop was part of the museum's outreach program.
"The Monterey Museum of Art is wanting to bring art here and extend their projects into Soledad and the surrounding cities," Herrera said. "Sometimes people see the museum as just for Monterey. Well, actually it's for our communities."
Herrera first led groups through the mandala poem, during which they took a circle and divided it into wedges before putting words into the wedges. Similar projects were led by museum staff at other tables, all with the intent of scrambling the formulas and patterns people are used to.
"You're no longer writing across horizontally, and it's not an 8.5×11 piece of paper, and it's not a computer screen," Herrera said of shaking up routine. "All of a sudden, you're facing a circle and anything that changes visually, changes the brain. How are we going to do things, and what is this, and how do we lay down words here? So all of a sudden, you're making some gear shifts in your imagination."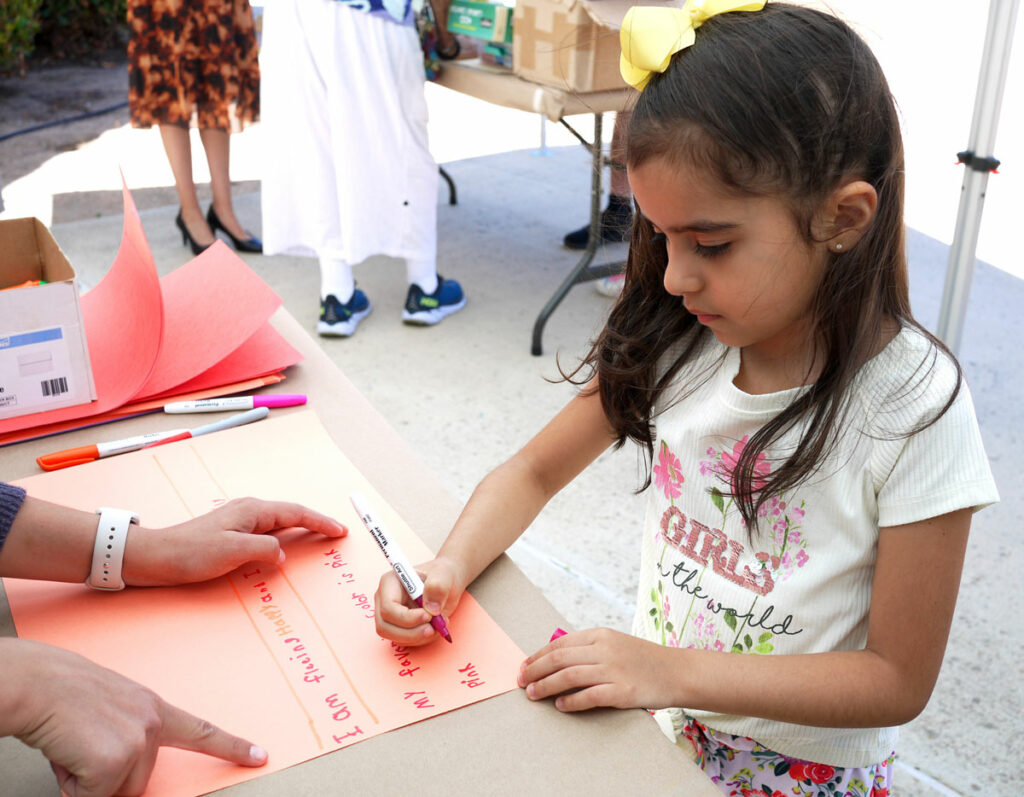 The result is a person applies words to the wedges and adds in drawings or colors as they progress, approaching the circle from different directions.
"We're replacing old writing models," Herrera said. "Our brain perception is accustomed to doing things a particular way, especially with language."
By breaking that model, and using a circle with a mandala or a scrambled line with an infinite poem, words jump out at the artist.
"It just takes a few words, two or three words per section, not a whole paragraph or a complicated line," Herrera said. "You'll find what you have is very unique and you'll have something that you didn't know you were going to say. And that's profound. All of a sudden that's changed you a little bit."
Through it all, Herrera paused the activity to get artists to share the words they chose, or the colors they chose, and performed on-the-spot songs he crafted based on their choices.
"That's keeping the group together and involving their voices," he said. "Having the group feel like it's a group, not just individuals working hard at something. We can hear each other's voices and we're playing."