GREENFIELD — A Greenfield man has died after he was struck by a vehicle last Friday while walking on Elm Avenue.
On Tuesday, Greenfield Police Department confirmed the death of 21-year-old Oscar Lopez, who died Sunday afternoon at Natividad Medical Center, while surrounded by family.
"Prior to Oscar's death, his family decided to donate his organs, which will save the lives of many people in need of an organ transplant," police said in a news release. "We ask that you keep Oscar's family in your thoughts and prayers."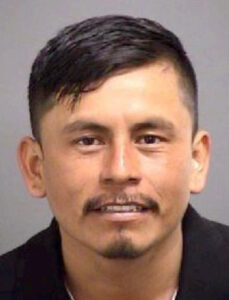 Lopez was the victim of a vehicle-versus-pedestrian traffic collision in the 1100 block of Elm Avenue on July 22 at about 4:45 p.m. He suffered major head injuries in the hit-and-run accident and was transported to a local trauma center for treatment before succumbing to his injuries on July 24.
The driver of the vehicle, later identified as 34-year-old Alfonso Benito Herrera, fled the scene and has not yet been located.
A warrant has been issued for his arrest, police said.
Herrera is described as a Hispanic male adult, 5-foot-4, weighing 140 pounds, with black hair and brown eyes. Anyone who sees him should call 911.
Any information about Herrera's whereabouts can be made to Detective Lerma at 831-601-8376 or police dispatch at 831-385-8311.