SALINAS VALLEY — It wasn't an easy weekend for three of the four South Monterey County high school football teams, as Greenfield, Soledad and Gonzales all suffered a loss and dampened their playoff hopes.
In total, all three teams were outscored by their respective opponents, 115 to 27.
Greenfield falls to St. Francis, 45-3
Coming off a win against Pajaro Valley had set the Greenfield Bruins on the right path to win the Pacific Coast San Lucia division. With Friday's 45-3 loss against St. Francis of Watsonville, Greenfield now needs help.
The last time Greenfield made the playoffs was back in 2010. In order for the Bruins to make this year's playoffs, they will need to win out and hope that St. Francis will lose twice.
Greenfield will return home Friday to face the Stevenson Pirates, who are coming off a loss to Pajaro Valley, 36-30.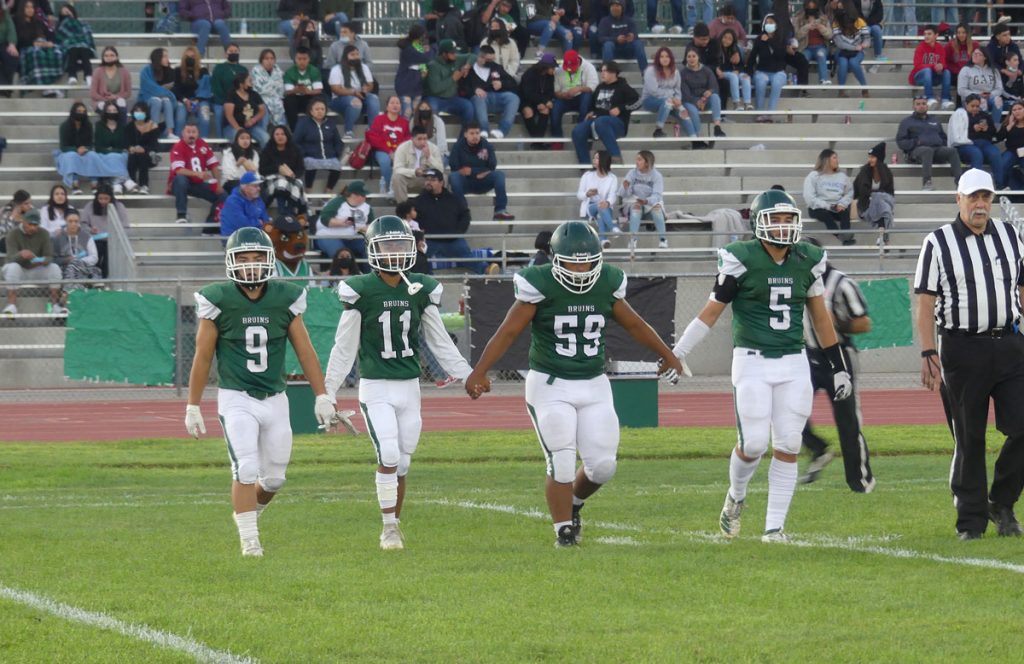 Soledad upset by Monterey, 41-24
Soledad's struggles continue, as the Aztecs move to 0-2 in league play.
The Aztecs traveled to Monterey Peninsula College to take on the Monterey Toreadors. Coming into this game, Soledad was coming off a loss to North Salinas, 49-7.
Things looked good for the Aztecs early on in the second quarter when Dominic Chavez, who is starting in his third straight game at quarterback, threw a 43-yard touchdown pass to wide receiver Isaiah Cruz to cut the score 7-6. But the Aztecs would go into the half down, 20-6.
Cruz now has five touchdowns, leading the team in total touchdowns.
The Aztecs struck again when Chavez threw a three-yard touchdown pass to wide receiver Daniel Raso to cut the score, 20-12. Raso has now scored a touchdown in back-to-back games.
But the Aztecs didn't have an answer for Monterey quarterback Jkai Thomas, who had four touchdowns in a game that allowed them to win 41-24.
One thing that is concerning for the Aztecs is that in the past two games, their offense has only produced 18 points and the defense has given up 90 points.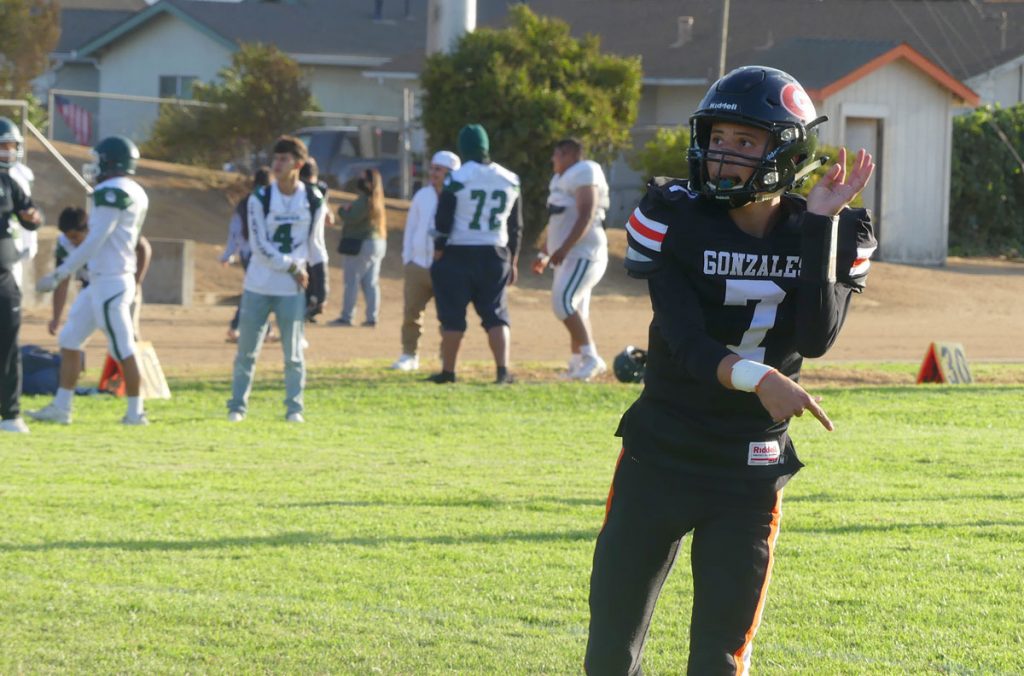 Gonzales loses to Carmel, 29-0
Gonzales Spartans went through another youth lesson again when they faced the Carmel Padres, losing by a season high of 29 points to zero.
The Spartans have to pack their patience. The young team is still trying to figure things out and gain experience. The foundation pieces are there, but they need to develop more.
Gonzales will have another chance to get in the win column when North Salinas High School visits on Friday.