GREENFIELD — Greenfield Bruins head football coach Adam Barsenas knew that his team always had the talent to be one of those that could compete for a league title year after year.
For the most part, the Bruins had the talent, but whether it would be an injury to their starting quarterback or their star player getting hurt three of the last four years or coming up short to Stevenson last season, there was always something that caused them to come up short.
Until this year, when the Bruins were finally able to cross that finish line and become league champs for the first time in Greenfield High School's history.
"I'm super proud of my guys," Barsenas said. "We started putting in that work back in February. We hit the weights every day. Our guys kept learning in the offseason. I'm so proud of this team. When adversity hit us, we didn't falter, we just got right back up."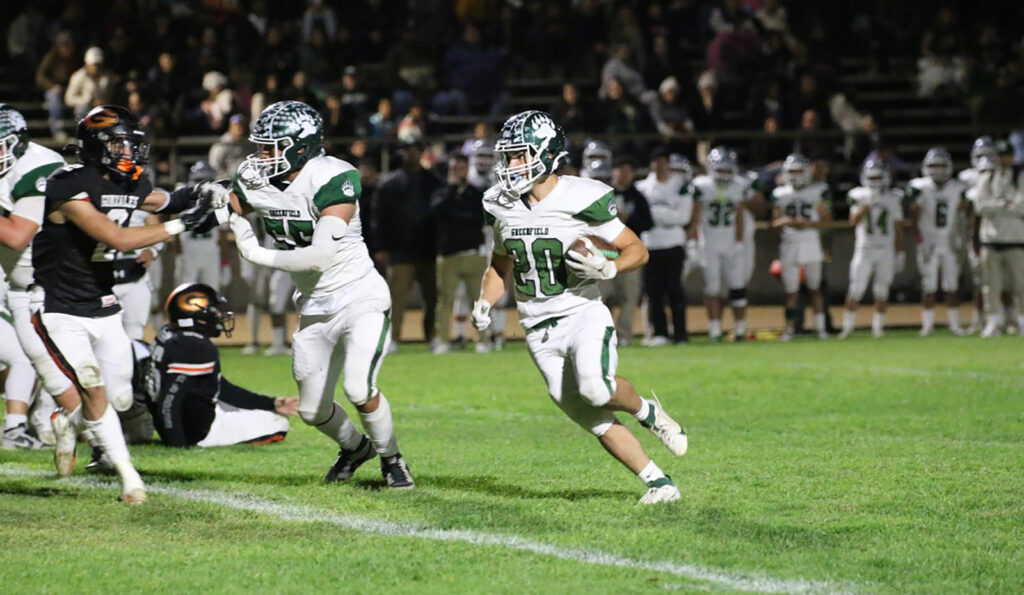 Last Friday, Nov. 3, South Monterey County had the privilege to witness a game that had major implications in the Santa Lucia Division, when the Greenfield Bruins traveled to Gonzales to face the Gonzales Spartans.
Going into Friday night's showdown, what was on the line was simple: if the Spartans won, they would be co-champs, and if the Bruins won, they would win their very first league title outright.
In the first quarter, the action went back and forth with both defenses getting key stops to make sure to keep the game close. The Bruins were able to get Gonzales to turnover four times during the game.
Greenfield was able to take a 3-0 lead thanks to star Hector Garcia.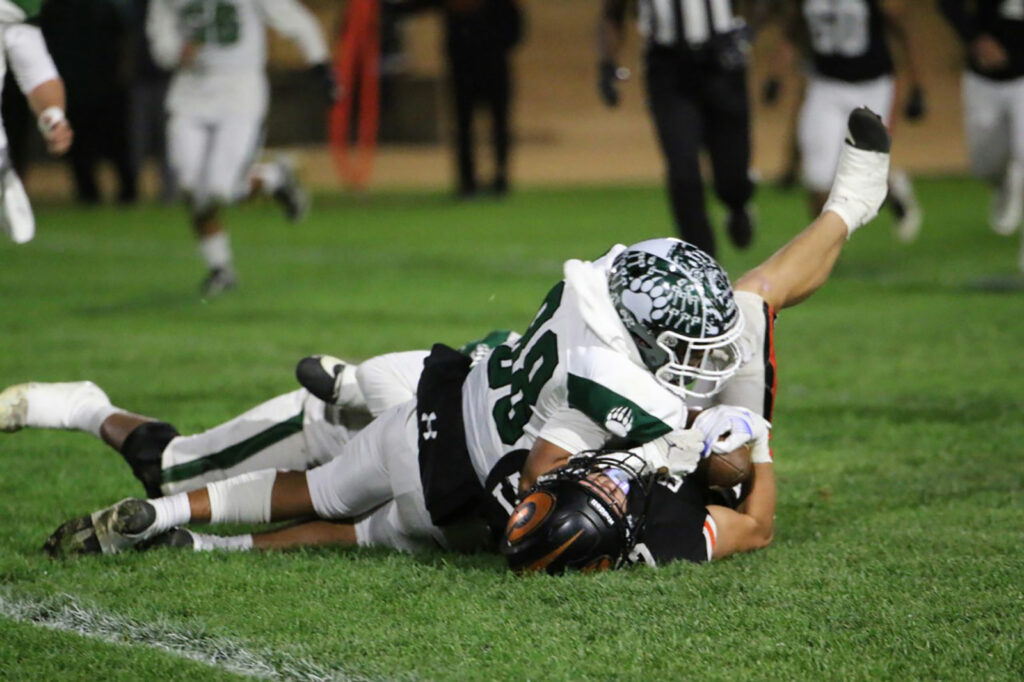 At the start of the second, the Bruins dominated the game. They were able to get their running game going and there was no stopping them, rattling off the next 35 points.
The Bruins defense would not let the Spartans get in any rhythm as they held them scoreless, 38-0, clinching the Bruins' first-ever Pacific Coast Athletic League Santa Lucia Division title in football. This is the third time this season the Bruins did not allow their opponent to score.
As the final buzzer sounded, one could see the waves of emotion coming out of the players, coaches and supporters in the stands. For the majority of those who had been through all the heartbreak and adversity, the journey was completed and the hours of hard work paid off.
"My coaching staff has been amazing," Barsenas said. "We all started together 5-6 years ago. I'm so proud of them, just like they are one of my players."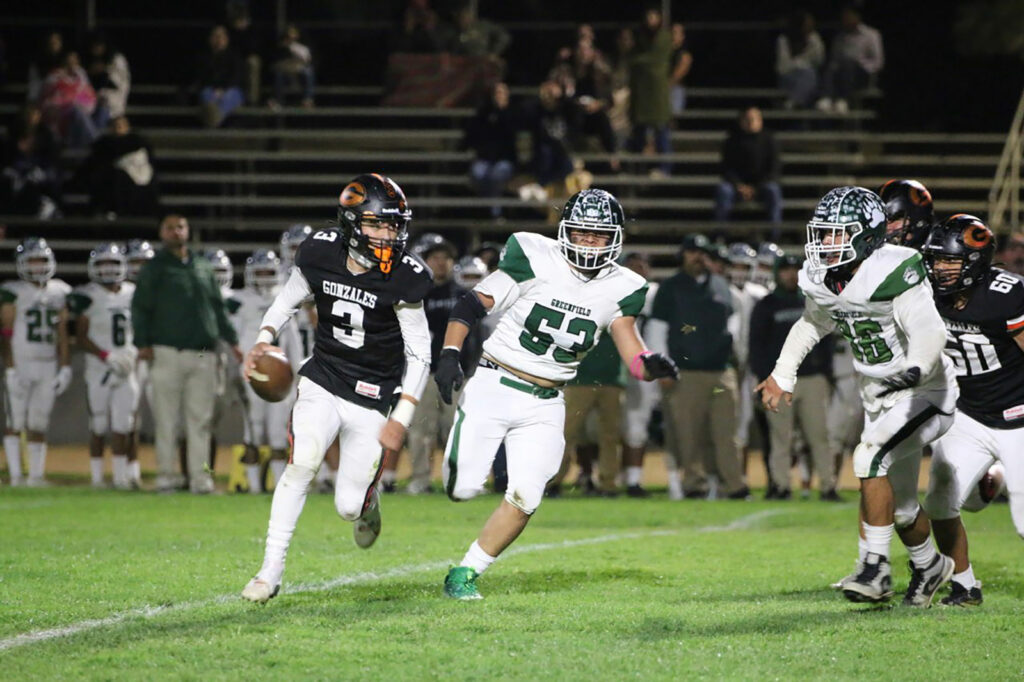 Just like most schools in South Monterey County, Greenfield High is often overlooked or not given much consideration when it comes to football. But the city of Greenfield didn't give up on this team over the years. They still supported them when a lot of people didn't.
The Bruins' underdog mentality helped them give something back to a city that will stand until the test of time — their very first football title.
"We have so much support here," Barsenas said. "I'm so proud of our guys and this town. We saw when we didn't have a good season, we still had good crowds. I'm glad we can finally repay them with a title."
Greenfield now heads to the CCS Division IV playoffs this Friday, Nov. 10. They will compete against Branham High in San Jose beginning at 7 p.m.