GONZALES — Last Saturday night the Gonzales Spartans hosted the Soledad Aztecs at home, where they were able to break their losing streak against the Aztecs and win 20-13 to capture the Heritage Trophy.
Coming into this season, the Spartans and the Aztecs thought it would be going differently. Both teams started the season 0-3.
With league play quickly approaching, Saturday's rivalry was the last tune up before league games begin this week. For both teams, it was a must-win game.
As of late, Soledad had the most success in this rivalry, winning the last couple of matchups, including last year's finale, where the Aztecs picked it off to win the game. The last time the Spartans beat Soledad was back in 2019 when they won 14-10.
Starting off the action, Gonzales was able to get a block pump that was returned to the house for a touchdown to give them an early 6-0 lead over the Aztecs. The Spartans' Ely Cisneros was the player who was able to recover the ball and then score a rushing touchdown for his first touchdown of the season.
Before the game, it was a great sight to see that Soledad starting quarterback DJ Valenzuela suited up to play for the first time since week one, when he got hurt against Palma. It didn't take long for Valenzuela to get going, as he had a 60-yard touchdown pass to Ivan Salcido that helped Soledad take a 7-6 lead over Gonzales.
The Gonzales offense came to play in the first half, as Cisneros had his second rushing touchdown of the game, making the score 13-7.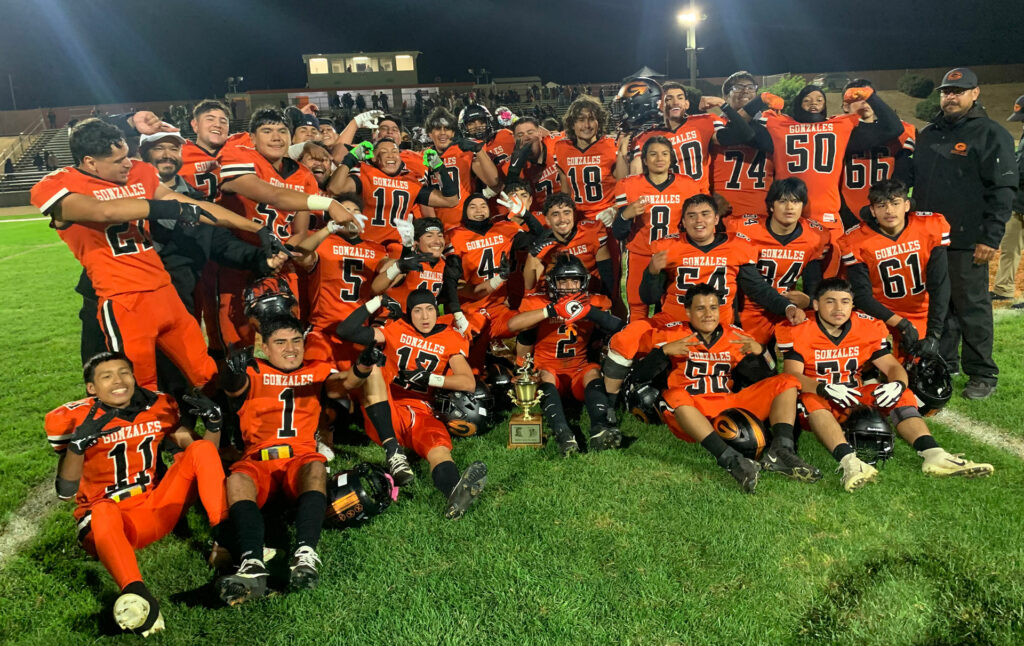 With their defense showing out, the Spartans' offense was able to keep the momentum going. Adrian Perez got his fifth touchdown of the season when starting quarterback Juan Pablo Acosta-Ayala found him to put the Spartans up 20-7 in the first half.
After a scoreless third quarter, the Aztecs' Damien Gonzales was able to score a touchdown in the fourth, but they failed a two-point conversion. Gonzales' defense was able to hold on and win the game, only giving up 13 points, which is a season low for the them this season.
For the Aztecs, they will head into league play 0-4 against North Salinas High on Friday.
The Spartans won't have time to celebrate this win as they get ready to face a team that is on the rise — the Harbor Pirates. They will travel to Harbor on Saturday at 6 p.m.