GONZALES — A season of success was celebrated by the Gonzales High School cross country team last Friday with an awards night and dinner at the Gonzales American Legion.
The Spartans team celebrated the championship titles for the varsity and JV boys teams and enjoyed delicious dishes, including barbecued chicken with salad, bread, rice and drinks.
Spartans Head Coach Margie Daniels honored the parents who have been supportive to the program and presented flowers to four families. Daniels then presented certificates of achievement and medals to all her runners along with school certificates and pins for academic achievement.
All in attendance then enjoyed Daniels' famous end-of-year slide show and the evening concluded with special team awards. The varsity boys also received certificates for winning the PCAL Santa Lucia title along with trophies and white champion block Gs. The champion JV boys received team certificates.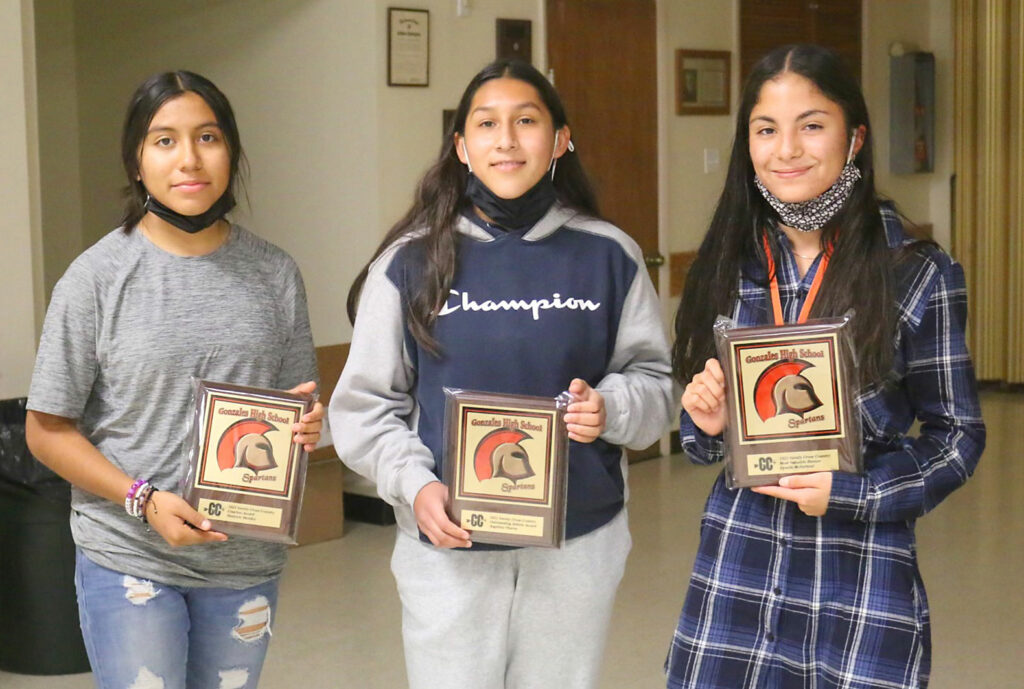 Special team awards were presented to the following varsity boys team members: Arturo Castro (MVP); Giovanni Ochoa (Outstanding Male Athlete); Matthew Santos (Leadership Award); JJ Cervantes (Spartan Award); Israel Ambriz (Coaches Award); Matthew Arreola (Rising Star); and Christian Maldonado (Rookie of the Year).
For the varsity girls, special team awards were presented to Gyzelle McFarland (MVP); Angelina Ybarra (Outstanding Female Athlete); and Marjorie Mendez (Coaches Award).
Award winners for the JV champions were: Celso Lopez (MVP); Andres Hernandez (Most Improved); Marcelo Landeros (Leadership Award); Bryan Guerrero (Sportsmanship Award); Christopher Medina (Coaches Award); and Jose Magana (Spartan Award).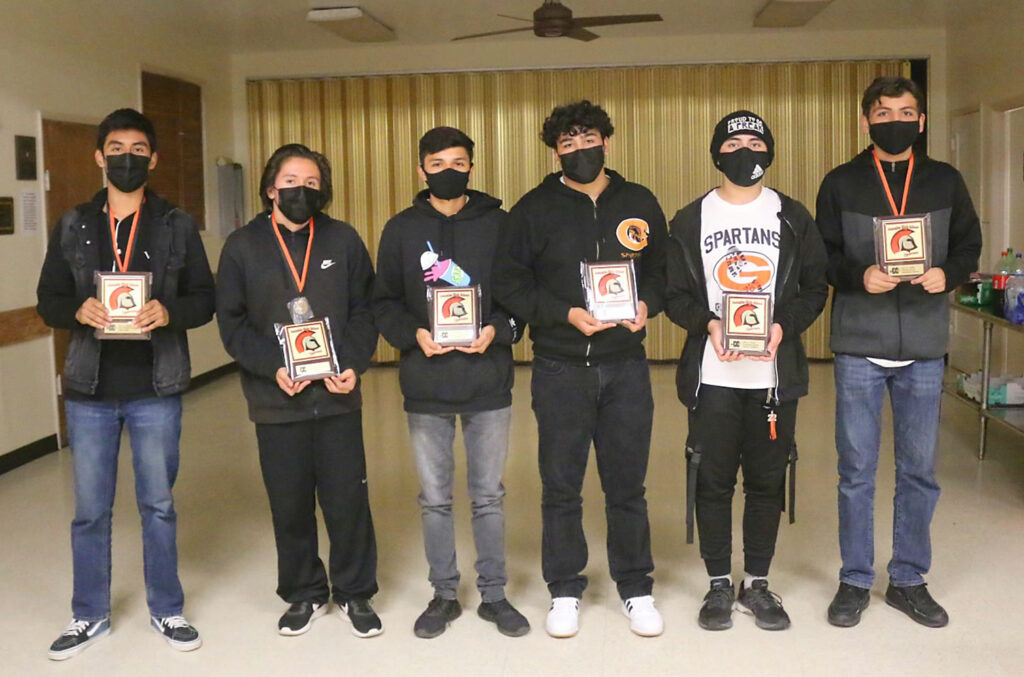 Daniels paid tribute to every runner and their parents for their contributions to the success of the cross country program.
"Parents and families were a tremendous support system for our team, which I am so grateful for," Daniels said. "I am extremely happy that all our runners maintained good grades throughout the season. The future is bright for our team, should they all return."