SALINAS VALLEY — Several high school girl wrestlers from South Monterey County have qualified for the upcoming Central Coast Section Wrestling Regional Championships.
The 2023 PCAL Girls Wrestling Championships took place Feb. 3 in Salinas.
Final team results were as follows: 1. Salinas, 191; 2. Monterey, 159; 3. Hollister, 138; 4. Rancho San Juan, 122; 5. Alisal, 109; 6. Alvarez, 71; 7. Soledad, 66; 8. Gonzales, 57. 9. Greenfield, 56; and 10. North County, 42.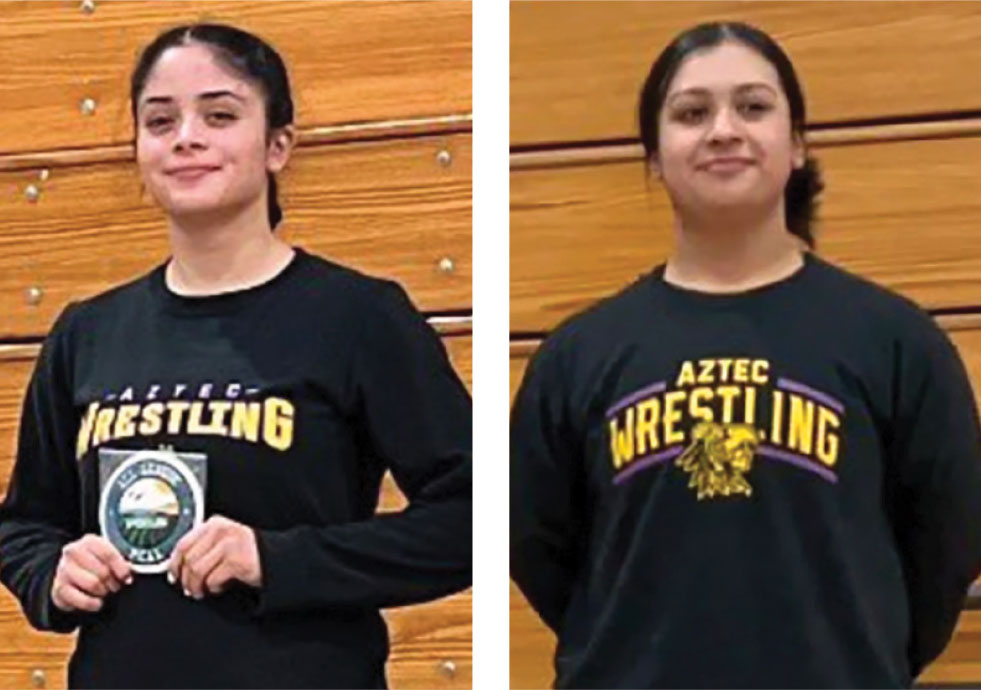 Soledad High wrestler Ariana Mercado placed first in her weight class, while Lady Aztecs teammate Alyssa Ramirez earned second in her weight class.
For Gonzales High, Lady Spartan wrestlers Natalia Villalobos, Gracie Leon, Cherish Yebra and Jozelyn Reyes all qualified for the regionals.
Greenfield High's Yolanda Martinez (120 lbs.) and Estrella Vasquez (235 lbs.) both earned second place in their respective weight classes. Lady Bruins teammates Cari Espinoza (160 lbs.) placed third and Ana Martinez (126 lbs.) took seventh place.
The CCS Wrestling Regional Championships are set for Saturday, Feb. 11, in Watsonville.