MONTEREY — After being away for 75 years, the historic Western Flyer — the sardine fishing boat immortalized by John Steinbeck's 1951 classic "The Log from the Sea of Cortez" — will return to her home port of Monterey this Saturday.
"The Western Flyer was built for Monterey's sardine fishery in 1937, and while it gained notoriety from its 1940 research trip with John Steinbeck and Ed Ricketts, it's had a long and storied past as a fishing boat," said marine geologist John Gregg, founder and board member of the Western Flyer Foundation. "Now restored with a hybrid diesel-electric engine and state-of-the-art marine lab, the Flyer symbolizes a bridge, linking Monterey's commercial fishing heritage with its leadership in marine science and education."
When Gregg purchased the Western Flyer in 2015, the neglected 77-foot fishing vessel had sunk several times and was almost beyond repair. He launched the nonprofit Western Flyer Foundation with a vision to restore the vessel for research and education and recruited the talented crew at the Port Townsend Shipwrights Cooperative to carry out the restoration.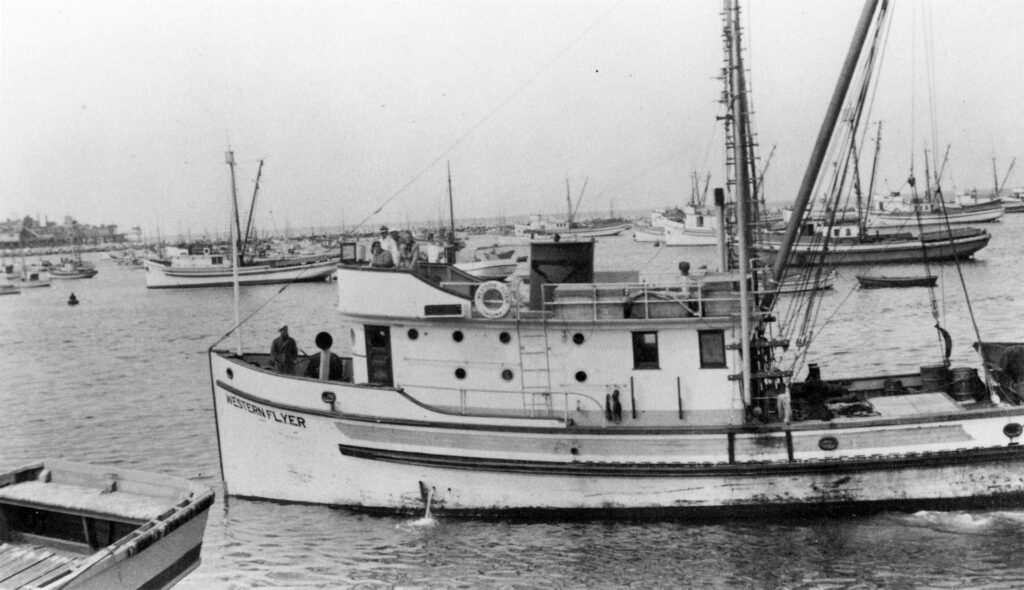 After eight years of meticulous labor, the Flyer received a Classic Boat Award in April — appropriate recognition of the immense undertaking to restore and retrofit the vessel.
The Western Flyer is now ready to return to Monterey Bay for its next exciting chapter, taking scientists and students on the water to observe, learn and reflect in the spirit of John Steinbeck, Ed Ricketts and their 1940 expedition.
The public is invited to the Western Flyer's "Welcome Home" celebration at the California Dock at the end of Monterey's Old Fisherman's Wharf on Saturday, Nov. 4, from 11 a.m. to 4 p.m.
Join Congressman Jimmy Panetta, Monterey County Supervisor Mary Adams, Monterey Mayor Tyller Williamson and other community leaders and marine experts for this special, free event featuring a boat parade and "Best Dressed Boat" contest, tours of the Western Flyer, drawing prizes, art and science activities, free giveaways and more.
In fact, the entire weekend will be filled with Ricketts and Steinbeck-inspired activities. Get the latest updates at westernflyer.org/events.