SOLEDAD — Local police are looking for several suspects involved in a shooting that injured one man Wednesday morning following a robbery in Soledad.
According to Soledad Police Department, officers responded to the report of a shooting victim on June 29 at 11 a.m. in the 900 block of Alhambra Street. There, they found a man in his 20s suffering from a single gunshot wound.
"The victim was conscious and able to tell officers he was the victim of a robbery," Soledad police said in a news release Thursday.
The man told police he attempted to resist the robbery when he was shot. He was transported to Natividad Medical Center in Salinas, where he underwent surgery and is "currently in stable condition," police said.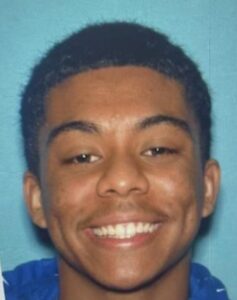 Detectives from Soledad and Greenfield, as well as members of the South Monterey County Task Force, took over the investigation and have determined as many as three suspects were involved in the robbery. One of the suspects was positively identified as Amir Carter.
Monterey County Superior Court has issued a $1 million warrant for the arrest of Carter, who is considered armed and dangerous. Police said if anyone sees him or knows of his whereabouts, they should call 911.
Multiple law enforcement agencies also executed four residential search warrants later in the day for "additional evidence in the attempted homicide," police said.
Anyone with more information about this incident can call Detective Santiago at 831-223-5139, Detective Solis at 831-223-2176, Detective Lerma at 831-674-5111, or the anonymous WeTip line at 800-782-7463.