SOLEDAD — A 35-year-old man from Soledad has been arrested for sexually assaulting a minor, announced the Monterey County Sheriff's Office on Thursday.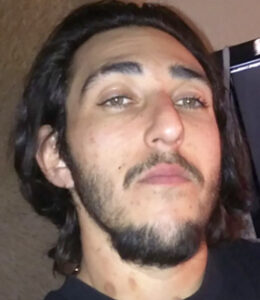 Carlos Sandoval Valencia was arrested Wednesday for an unrelated investigation by the Soledad Police Department. When deputies learned Valencia was in custody, they interviewed him and got him to admit to molesting two child victims.
In August 2022, the Sheriff's Office was contacted by a victim who reported they had been raped by a male suspect as a child. The suspect was identified as Valencia, and during the investigation a second victim was also confirmed.
Valencia was taken to Monterey County Jail and faces charges of intercourse with a minor under 10 years old.
"Currently, this investigation is ongoing," deputies said.
Anyone with further information regarding this case is encouraged to contact Detective Daniel Hopkins at 831-755-3814 or Detective Sgt. Nicholas Kennedy at 831-755-3773 of the Monterey County Sheriff's Sex Crimes Unit.