SOLEDAD — A large crowd of Soledad residents and dignitaries representing the city and Monterey County gathered last Thursday for the grand opening and ribbon cutting of Grocery Outlet.
The new grocery store, located at 401 Nestles Road, is independently owned and operated by Zeke Reyes and supported by his wife Crystal Reyes.
"We are so thrilled to be a part of the Soledad community and provide big savings on quality groceries," said Soledad Grocery Outlet owner Zeke Reyes. "This partnership with Grocery Outlet gives us the ability to grow our business, create new jobs and more importantly, give back to the local community."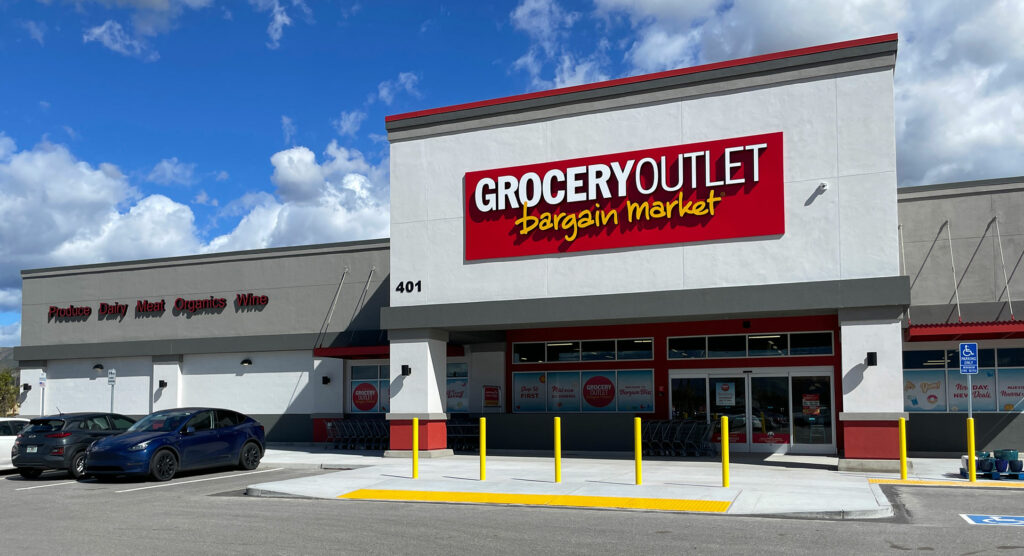 The March 2 celebration began with a presentation of the colors by the Soledad High School NJROTC. The Reyes family praised the program and its director, Peter Gomez, and presented them with a check for $1,000.
Frances Bengston, director of the Soledad-Mission Recreation District, also received a check for $500 to help her program.
"Today we opened the new Grocery Outlet and we wanted to say thank you to this wonderful community," said Crystal Reyes. "The most important things to us are being able to build many relationships within our community and being able to watch our city grow. We are both active Rotary members and are involved in the Lymphoma Society. Zeke also coaches Little League and soccer, where he is involved with team sponsorships and fundraisers. We plan to provide you with the best deals on name-brand products and look forward to being a part of helping our community thrive."
Monterey County District 3 Supervisor Chris Lopez thanked the Reyes family for opening the Grocery Outlet and spoke about the importance of businesses with local ownership.
"What happens here impacts all of us," Lopez said. "It's businesses that are locally owned, like Grocery Outlet by Zeke and Crystal, that end up sponsoring our Little League teams, that invest and buy Girl Scout cookies and end up taking care of the needs of our local kids. We don't get that blessing if we don't invest back in our local stores. This investment is a huge one, a building like this is important for our community, but what goes inside and the people that put their livelihoods to make it happen should be celebrated. We celebrate them by supporting their business."
Soledad Grocery Outlet has created 31 new jobs in the community and provides savings on name brands and high-quality merchandise. The store is open daily from 7 a.m. to 10 p.m.
Grocery Outlet has more than 400 locations throughout California, Oregon, Washington, Idaho, Maryland, New Jersey, Nevada and Pennsylvania. For more information, visit GroceryOutlet.com.