SALINAS VALLEY — A photo of the father she lost to Covid-19 was close by as Maria Munoz cut into red felt fabric and participated in the Rose River Memorial project launched by Salinas Valley Memorial Healthcare System (SVMHS).
"My dad's battle with Covid lasted a few weeks to a month here at Salinas Valley Memorial Hospital," recounted Munoz, a registered nurse at SVMHS, through tears. "Despite the amazing care given and the countless hours of treatment, he lost his battle to Covid on Valentine's Day 2021. His death has been the hardest thing my family has ever had to go through."
Munoz is one of many volunteers helping to create more than 800 red felt roses to represent each life lost in Monterey County due to Covid-19.
Dr. Nadine Semer, palliative care physician at SVMHS, spearheaded the Rose River Memorial project after witnessing the impact of Covid on hospital staff and the community at large. The memorial is part of a larger national art installation launched during the pandemic by a Southern California artist.
"When the coronavirus surfaced in early 2020, no one could have imagined how long the threat would last or the toll it would take," Semer said. "Healthcare workers and families directly impacted with loss are not alone in our lingering struggle to make sense of what we endured. Many of us are living with devastating experiences and powerful emotions, such as pain, loss, frustration, isolation and helplessness, just to name a few."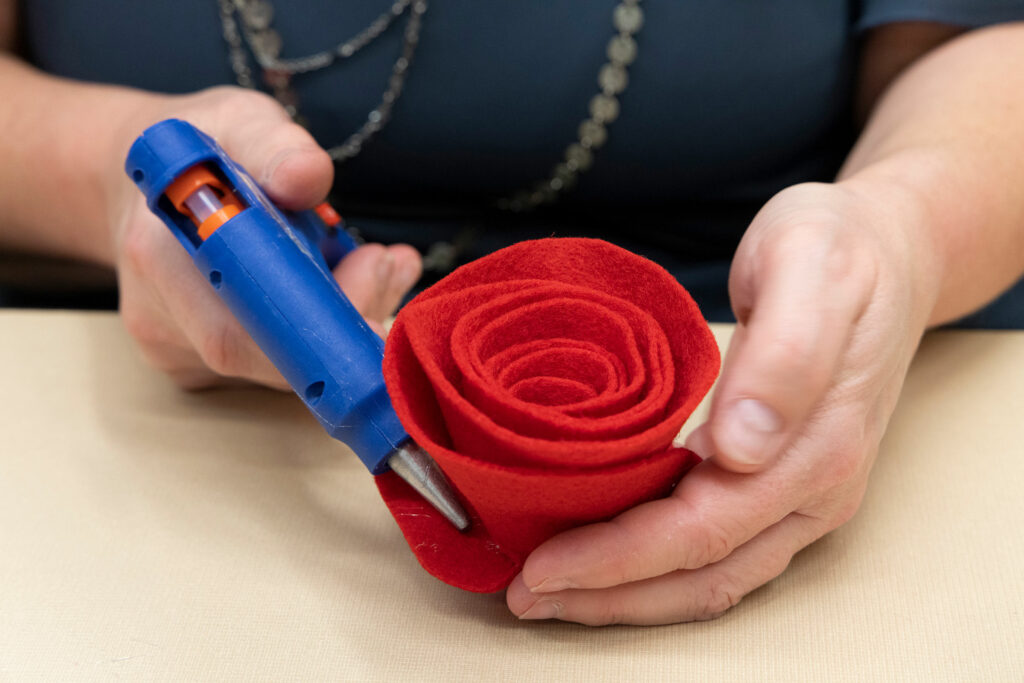 Salinas Valley Memorial Healthcare System is leading the community-wide effort and has partnered with the Heal Together organization to promote the growing initiative. Additional public rose-making sessions are planned this week, and an unveiling of the completed Rose River Memorial is set for March 6 in Salinas.
"I commend Dr. Semer for her passion and leadership in bringing this idea forward," said Pete Delgado, president/CEO of SVMHS. "In many ways, it would be nice to be able to put this chapter behind us, but the virus is still here and so is the pain. This project helps the community heal together."
Delgado and Semer agree the Rose River Memorial is also a poignant reminder that there are safe and effective vaccines that can significantly reduce the number of future roses added to this ongoing national remembrance.
"I can say that gathering with other people on this project has been therapeutic," Munoz said. "It's important to me that lives like my father's be remembered and our pain honored; however, it's equally important to help our community heal."
Community members can participate in a rose-making session on Tuesday, Jan. 31, from 4 to 6 p.m. at the Soledad Community Center, 560 Walker Drive. Call 831-223-5250 and ask for Priscilia with any questions.
Visit www.roseriver.memorial for more information.