GREENFIELD — New farmworker housing units recently opened with a ribbon-cutting ceremony, directly before a farmworker vaccine clinic at the same site in Greenfield.
The first two buildings at the Third St. Apartments, located at the intersection of Walnut Avenue and Third Street, will eventually be joined by another five as part of a campus project to provide housing to area agricultural workers.
The April 3 grand opening of the apartments was held in the morning and the vaccination clinic took place afterward through the afternoon.
"It's a continuation of trying to move beyond this pandemic," said Sammy Duda, president of Duda Farm Fresh Foods. "Them being safe, being able to travel safe, being able to work safe, is just a great opportunity for them to have and for us."
A total of 100 doses were administered during the clinic.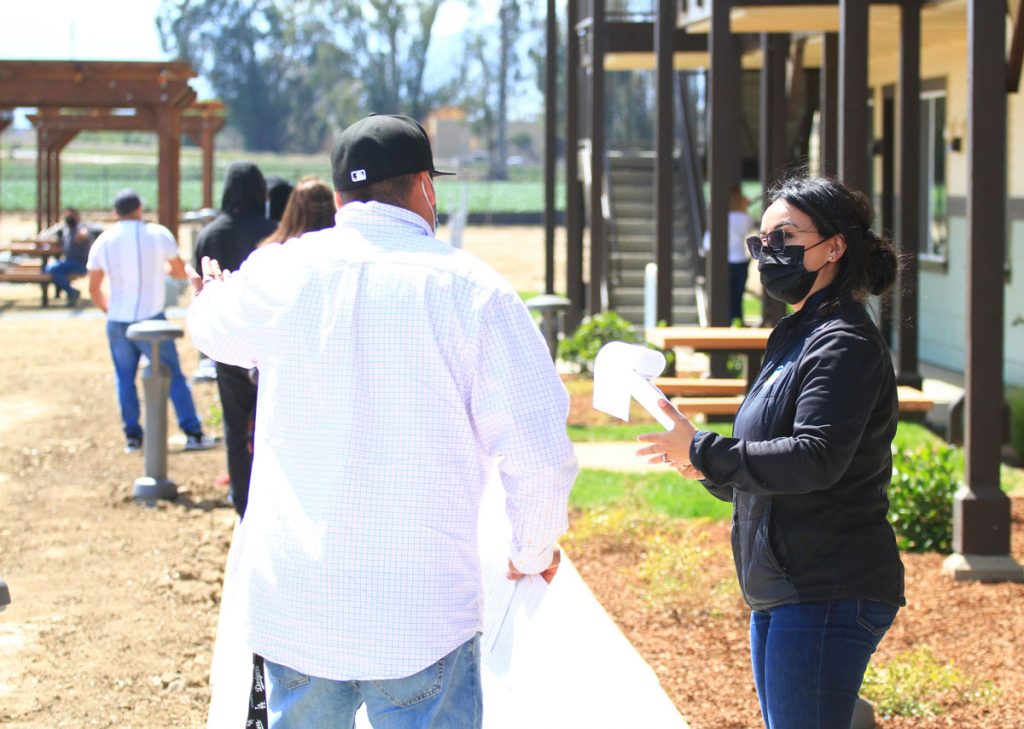 Of the housing area, which has two-bedroom apartments along two two-story buildings, they will be able to house an estimated 240 workers in the H-2A housing program.
"This falls in line with trying to provide safe, nice housing for the people who are most important to us, which are the field workers," Duda said. "To be able to provide a mobile clinic and not have to go somewhere else as they come in, they can get vaccinated and get peace of mind."
Numerous groups partnered to bring the housing to Greenfield and the subsequent opening day clinic, including the city government, Monterey County, Avila Construction Company, Elkhorn Packing and Duda Farm Fresh Foods.
Monterey County Supervisor Chris Lopez said two primary causes for concern during the pandemic have been proximity and density of housing, which has led to higher infection rates among agricultural workers.
"This project here is a testament to Greenfield, Avila Construction, Duda Farms and Elkhorn Packing working together to create housing that is the type of housing we want and need in our valley," Lopez said. "They're getting prioritized in terms of a vaccination. They're getting dignified housing."
Lopez said the site was part of a long-term vision for the entire Salinas Valley.
"What we do here will always have to be hand harvesting," he said. "We don't have the types of crops you can bring in a machine, shake a tree and collect nuts. It's all about that delicate touch and all about that person."
With two buildings completed and another five in the works, Avila Construction Company owner Mike Avila said the master plan allows for needed expansion over time.
In addition to the Third St. Apartments, Lopez said the county has created 1,500 new beds for farmworkers.
"To see those investments and see the city stepping up to make sure that these projects get built, to see builders and companies staying rather than being worried about what's happening on a global level, this is what matters now — investing in people," Lopez said.