SALINAS VALLEY — Meals on Wheels of the Salinas Valley has launched a new monthly social hour for active seniors in the community, the first of which was held last month in Soledad and Gonzales.
The pilot program, called SOCOS Social (SOuth COunty Seniors Social), offers a space for seniors age 60 and older to socialize and enjoy a free meal while listening to live music and learning about local resources.
"Our aim is to provide an opportunity for local seniors impacted by Covid-19 to interact, enjoy a fresh meal and live music, while receiving important information on local resources for seniors," said Laurie Bend, outreach director for Meals on Wheels of the Salinas Valley.
Soledad hosted the area's first social on Sept. 14 at Soledad Community Center, followed by Gonzales with another social on Sept. 16 at St. Theodore's Church Parish Hall.
"Both of these events had great turnouts and attendance and will be continuing," Bend said.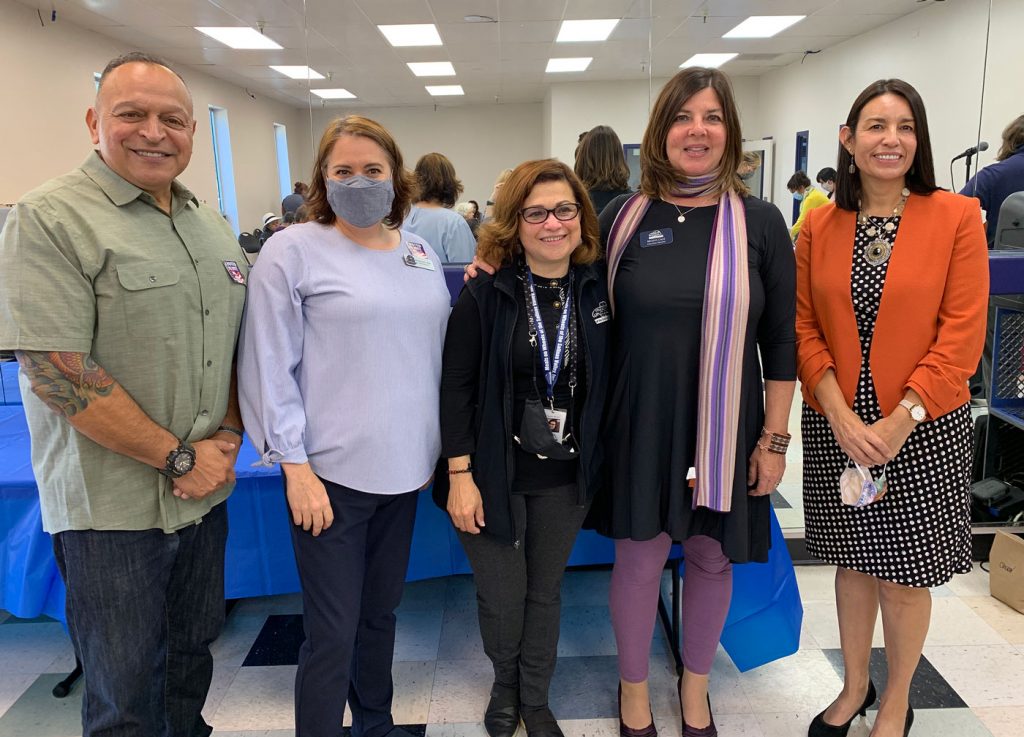 The SOCOS Social is planned to be held monthly on the second Tuesday of the month in Soledad and the third Thursday of the month in Gonzales. Advanced registration is encouraged; call 831-758-6325 for details.
The next socials are already set for Tuesday, Oct. 12, in Soledad and Thursday, Oct. 21, in Gonzales.
According to Bend, Meals on Wheels is looking into expanding the program to Greenfield and King City.
"We envision holding this 'social hour' once a week in various cities throughout South County," she said.
Meals on Wheels of the Salinas Valley currently delivers meals every Wednesday to homebound seniors in South Monterey County. Bend said the new program is helping to further expand the agency's reach in the area.
During last month's socials, a complimentary lunch provided by area restaurants was served to the seniors, and live music was presented by local musicians. Food Bank for Monterey County also supplied all guests with a free goodie box filled with local fresh fruits and vegetables.
A variety of senior resources were available at the socials, including Alliance on Aging, Legal Services for Seniors, ITN Monterey County (Independent Transportation Network) and California Highway Patrol. Representatives from these agencies handed out information and were available to talk with seniors about their specific concerns.
Gonzales' social hour is a collaboration with the Adventure Seeking Seniors group, which has hosted senior luncheons for more than three years for residents age 55-plus.
"Jean Salcido is one of the co-founders of this group and welcomed MOWSV with open arms," Bend said.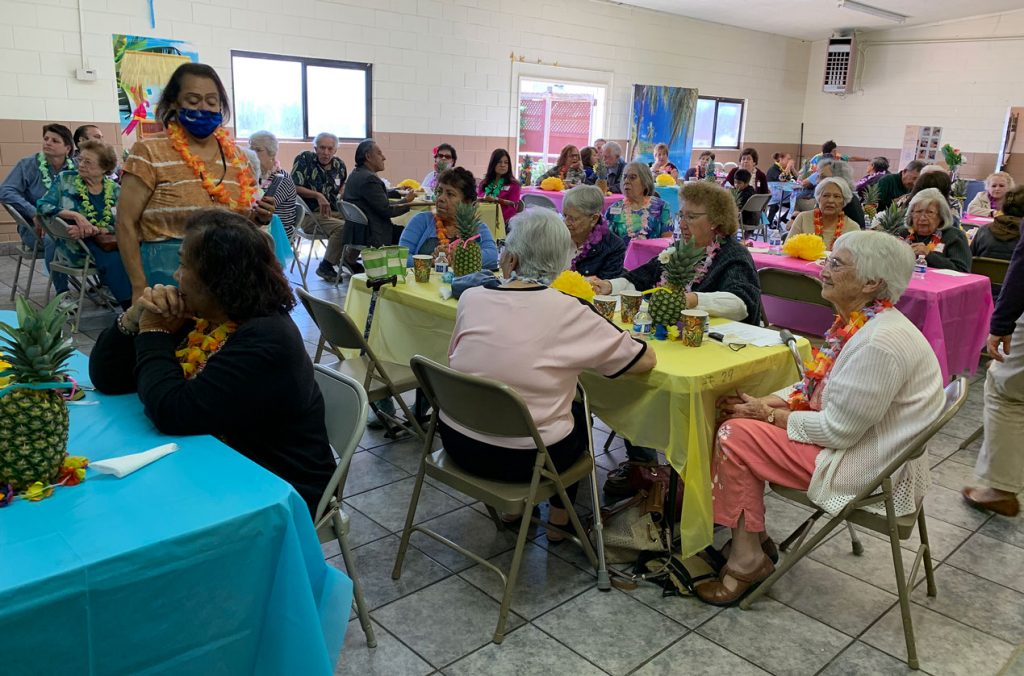 Soledad expands senior programs
Soledad's social hour is in partnership with the Soledad Parks and Recreation Department, which also recently launched additional programming for seniors at the Soledad Community Center, 560 Walker Drive.
The launch, funded through the passage of Measure S, includes five different activities for active adults age 60-plus: walking groups in conjunction with Monterey County's Blue Zones Project; pickleball; games and puzzles; Zumba; and Fitness Center memberships. The Community Center offers elliptical machines, treadmills, recumbent bikes, free weights, pulley machines and other equipment.
"We can't do enough for our seniors, like having both physical and creative mental exercises available for them to enjoy the twilight years of their lives," said Tony Virrueta, chairman of the Measure S committee and a retired military and active community member. "We are here because of them and are a part of the great foundation they helped build here in Soledad."
Soledad Mayor Anna Velazquez, who attended last month's senior social, expressed her gratitude for residents who voted to pass Measure S last November, which increased the city's sales tax to generate funds for community programs and services.
"Measure S, among other priorities, included an unprecedented investment in recreation services for our senior citizens," Velazquez said. "Less than a year later, the city is now ready to launch its senior programs that include an array of meaningful and enriching activities that benefit the long-term physical and mental well-being of our seniors."
Parks and Recreation Manager Rebecca Hall said the recreation department continues to work on expanding its partnerships to bring additional programming to the Community Center.
"Soledad Parks and Recreation strives to offer activities for all ages year-round," Hall said. "If you have programming ideas, would like to lead an activity, or would like to partner to make a program happen, we'd love to work together with you to make ideas come to life."