SOLEDAD — Soledad High School Class of 2014 graduate Jose Martinez has been named the new head football coach for the Aztecs.
The decision was made during the Soledad Unified School District board meeting on June 23. Martinez, 26, is thrilled to take over the Aztecs football program.
"I'm excited to have the opportunity to lead the football program and want to be able to get football back to the glory years we had here," Martinez said. "My first task will be to put together a solid coaching staff and I am looking at some alumni that I have played with here in Soledad to come out and join me to coach the kids up."
Martinez has served as an assistant football coach at Gonzales and Greenfield high schools and looks forward to giving back to the Soledad program, in which he played three years of varsity football.
As a high school player at Soledad High, Martinez played as a wide receiver and a linebacker. He was on the 2012 Aztecs team that played in the Central Coast Section football playoffs against Palma, and on the 2013 team that played against Monterey in the playoffs.
Martinez was a standout player during his last two years of high school. He was voted as the Defensive Player of the Year in his junior and senior years and was chosen to the Monterey County Herald's All-County team.
After graduating from Soledad, Martinez attended Hartnell College, where he earned Honorable Mention All-Coast Conference as a defensive back. He received a scholarship to play football as a defensive player to Montana State Northern of the NAIA after finishing school at Hartnell.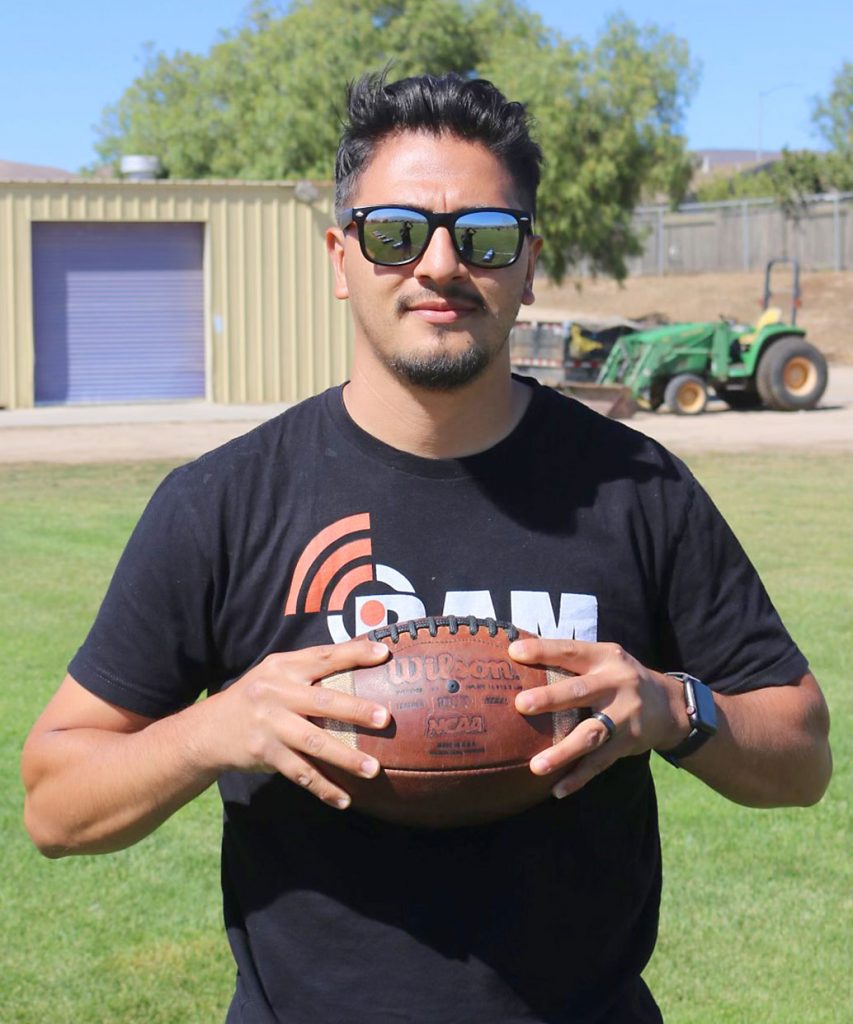 Martinez served as the defensive coordinator at Gonzales High and coached under Arthur Berlanga in the varsity level as the defensive back coach and running back coach.
At Greenfield, Martinez was the varsity defensive coordinator under head coach Adam Barsenas and had planned to return to Greenfield High before Covid-19 ended high school sports for over a year.
"Jose (Martinez) has a good connection to our community and school," said Soledad High Athletic Director Nick Twitchell. "He is passionate about our program and working with our students. We are excited that he is part of our program. I am pleased that Eric Rodriguez came in and ran a spring program for the football team for a few weeks until we hired a coach."
Martinez realizes that the Aztecs will be in a rebuilding mode this season, as the team enters play in the Pacific Coast Athletic League.
"I am not familiar with the new league and the teams that we will be playing this year, but my job is to get the boys ready to play," he said. "We will have a young team, and I am just glad we have over 60 boys ready to condition for the upcoming season."