GREENFIELD — Greenfield Police have arrested a local teenager in connection with two murders and an attempted murder, dating back to 2020.
According to Greenfield Acting Police Chief Guillermo Mixer, Greenfield detectives arrested 18-year-old Jonathan Rojas in Salinas on Thursday after linking him to the 2020 murders of Nicolas Gasca and Ricardo Gonzalez and the attempted murder of John Doe in 2021.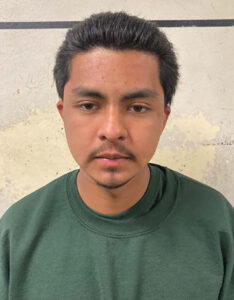 Gasca was shot and killed while in his apartment complex parking lot, located on the 100 block of 13th Street, on Sept. 1, 2020. Gonzalez was sitting in his car on the 1100 block of Heidi Drive when he was shot to death on New Year's Eve, Dec. 31, 2020. Doe, 18, was shot as he walked on the 100 block of 13th Street on Feb. 11, 2021.
"The investigation, which was led by Detective Sergeant J. Mattke and Sergeant Guzman, with Detective Diaz and Detective Lerma, consisted of reviewing hours of security cameras, interviewing witnesses, following-up on tips, and serving multiple search warrants at various locations, linked Rojas to all three crimes," Greenfield Police said in a news release Friday.
Rojas was booked into the Monterey County Jail for two counts of homicide, one count of attempted homicide and gang related charges. His bail is set at more than $2 million.
"Greenfield Police Department would like to thank the Monterey County District Attorney's Office Cold Case Task Force and the Salinas Police Department for their help during this investigation," police said.
Although Rojas was taken into custody, Greenfield Police are still asking anyone with any information to contact Sgt. Mattke at 831-233-1302 or Detective Lerma at 831-601-3876. Calls can remain anonymous.
"Our thoughts and prayers are with the Gasca, Gonzalez and Doe families," police said.