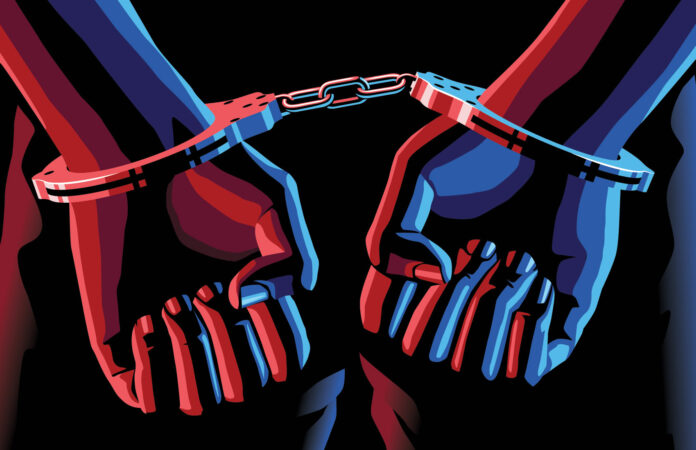 GREENFIELD — A 27-year-old Greenfield man has been arrested for the rape of a 63-year-old woman last weekend.
According to the Greenfield Police Department, Jane Doe, 63, arrived at a local hospital early Sunday morning, Sept. 4, and reported to staff that she had been raped the night prior. Upon the arrival of Greenfield detectives, she told them the suspect was Adrian Rojas Sebastian, 27, of Greenfield, whom she did know.
"Detectives activated the Monterey County Sexual Response Team, who conducted a Sexual Assault Forensic Examination on Doe," said Greenfield Police in a news release. "DNA, which is a key tool used by law enforcement, was collected from Doe."
As the forensic examination was taking place, Greenfield and Soledad police detectives, along with the Forensic Unit, arrived at the crime scene and collected additional DNA evidence.
Sebastian was located by detectives and placed under arrest. During the interview with detectives, his statement was "consistent with what Doe reported," police said.
"DNA was taken from Sebastian, which will be analyzed against DNA recovered from Doe and from the crime scene," police said.
Sebastian was transported to the Monterey County Jail on rape charges, and Doe remains in the hospital recovering from her injuries.
"Nationally, 81% of women and 43% of men report experiencing some sort of sexual harassment and/or assault in their lifetime," police said. "To learn more about sexual violence visit, rainn.org."
Greenfield Police Department encourages anyone who has been a victim of sexual assault to call police at 911, the non-emergency phone number at 831-385-8311, or talk to a trusted friend/adult, such as a police officer, teacher or counselor.