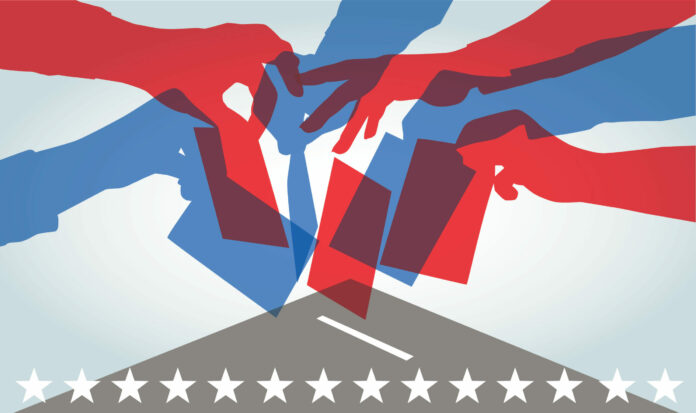 GONZALES — A special tax measure that would have provided funding for the Gonzales Community Center Complex Project failed to receive enough support from local voters.
Results of the City of Gonzales' Special Tax Measure Election, which was an all-mail ballot election during the month of August, showed a turnout of just 13.85%, or 503 voters out of 3,630 registered.
Measure D, which required two-thirds (66.67%) voter approval to pass, received 257 "Yes" votes, or 51.30%, compared to 244 "No" votes, or 48.70%, as of the latest report released Friday.
The measure would have generated an estimated $750,000 annually after establishing a Special Temporary Gonzales Transactions and Use Tax at the rate of 0.5% for a 40-year term through 2062, with all funds initially used exclusively for financing and funding the community center complex.
Upon full funding of the approximately $42.8 million project, the funds would have then gone toward street maintenance and repair.
"There is a great deal of support for the community center, and we are committed to continuing to pursue other funding sources to bring it to fruition," said Carmen Gil, interim city manager, in a statement. "We will be asking voters to approve a time extension to our current Measure X in November, which can add some additional funding, if passed."
Voters will be asked in the Nov. 8 General Election to approve Measure P, which would extend the term of the existing 1% Gonzales Temporary Transactions and Use Tax by 20 years, from 2044 to 2064. It would generate an estimated $1.5 million annually, with all funds dedicated exclusively to Gonzales programs, projects and initiatives, including the community center complex.
"Along with this, staff and the council are pursing grants, partnerships, and have an ongoing capital campaign to continue to close the funding gap and make the center a reality for the community of Gonzales," Gil said.
The Gonzales Community Center Complex Project will include a public library; a Teen Innovation Center; a fitness studio; stand-alone gymnasium; multi-use conference rooms; consulting and counseling rooms; a commercial kitchen; a 3,500-square-foot Community Hall to host fitness and recreation classes, competitive sports events and public and private functions; and extensive outdoor venues that include an exercise area, amphitheater with stage and meet-and-greet lounge areas.
According to Monterey County Elections, all ballots that have been returned to the department have been processed as of Friday. Any voter who received a notice regarding a missing or mismatched signature has until Sept. 7 to return their signature statement.
"Any additional updates to results will include those ballots for which a signature statement was returned by September 7th," elections officials stated in a news release.
The department is scheduled to certify the August election results by Friday, Sept. 9.