GONZALES — Last season Gonzales High quarterback Ray Blanco came into their football game against Soledad with a chance to win it on the final drive. On his first throw, however, Soledad picked it off to win the game.
Although his first action as the Spartans quarterback didn't start great, Blanco didn't let that moment hold him down.
Blanco saw a dream come true last year when he was called up to varsity as a sophomore. He remembers when he was 5 years old playing tackle football for the first time, and ever since then he's loved the sport.
"Since I was 5 years old, I have been playing tackle football," he said. "Since my first day with the Panthers, it's been my favorite sport."
Last season Blanco was the backup quarterback to Gonzales starter Juan Pablo Acosta-Ayala. During the Soledad game, Acosta-Ayala went down with an injury, and that opened the door for Blanco to show what he can do.
In Blanco's first start of the season, he helped the Spartans score a season-high 55 points in their win against Harbor.
"It felt great," he said. "I love the position. I love being able to play quarterback."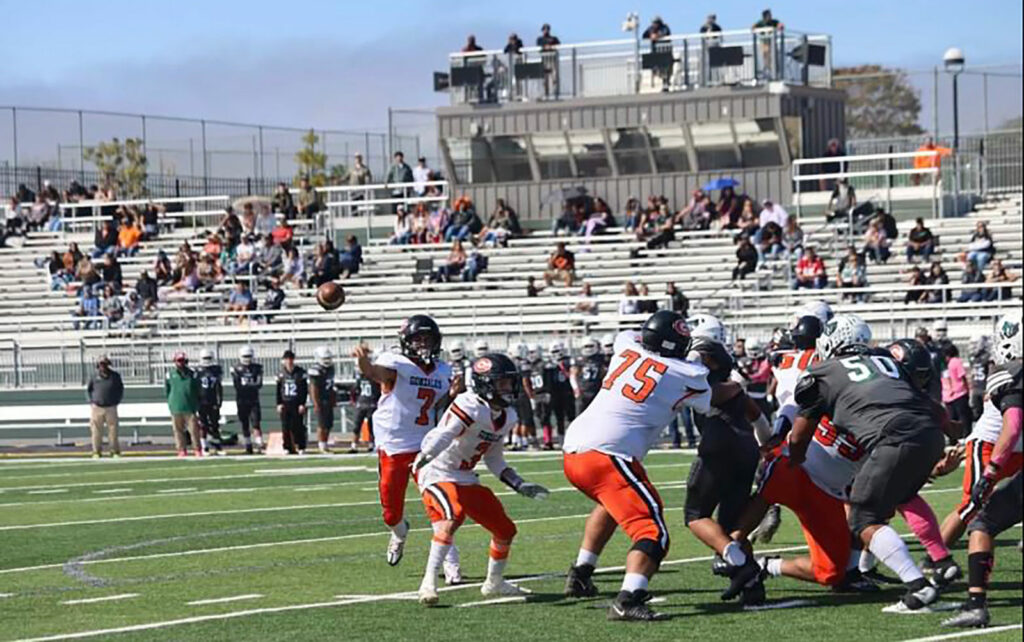 For the season, Blanco finished with five touchdown passes and 460 yards passing.
As the 2023-24 season quickly approaches, Blanco is happy to see a new term come as he enters his junior year. As he goes through summer workouts, his team commitment has him excited.
"This team has the energy, and they are tired of losing," he said. "Every day at practice, everyone is going 120%. Everyone is hitting the weight room. Everyone wants to be great. That is what I love about this team."
Going into this season, Blanco will have to compete for the starting quarterback role. He will be going up against last year's starter Acosta-Ayala. Going into the battle, Blanco doesn't mind who wins the quarterback position because he knows that the coaches will do what is right for the team.
"At the moment, it's JP," he said. "Whoever they go with, it will be a win-win. My coaches know I could play anything. Whatever they need me to do, that is what I'm there for."
Whoever comes away with the starting quarterback position, Blanco knows that his team will be ready to play. And for this season, they have just a couple goals that they want to check off.
"Our first goal is to bring home the megaphone," he said about their annual rivalry game against King City, in which the winner receives the coveted megaphone trophy. "Our next goal is to win the league, and our last goal is to be the No. 1 offense."