SOLEDAD — A little bit of old was transformed on the inside as Soledad Unified School District's (SUSD) former Main Street Middle School Library reopened its doors as the Soledad Family Resource Center, following a ribbon cutting and celebration Saturday morning.
"This building certainly has history," said SUSD Superintendent Randy Bangs. "Many board meetings, staff meetings and parent meetings were held here. In 2019, then Superintendent Tim Vanoli and the Board of Trustees had the visionary wisdom to spare this building from being demolished. It was felt that at some point it would be of use to the district. Indeed it would be. This building has good bones. Today, as a result of hard work of many team members, the building will reopen as the Soledad Family Resource Center. While it may look the same on the outside, it has been totally transformed on the inside."
The project fulfills the vision of the school district and its Board of Trustees to provide a one-stop location for parents and families to access the support services they need to ensure the academic success and well-being of students.
Current organizations offering services at the Family Resource Center include Sun Street Centers, Partners for Peace, Blue Zones Project, National Alliance on Mental Illness (NAMI), Door to Hope and United Way Monterey County. The center, located at 441 Main St., also provides a wide range of programs to enhance the lives of families in the district.
SUSD Board of Trustees President Ivan Ibarra Mora was delighted the Family Resource Center is up and running.
"Finally we have a centralized place where students can come, family members can come, and they'll receive vital services," Ibarra Mora said. "We know that schools have become more than the academics. They're about providing services around mental health, and this center will provide that. Basic needs — especially our students that have experienced homelessness daily, they'll receive services here. We're committed to sustain it, committed to expanding it, as there are lots of possibilities, and we're excited."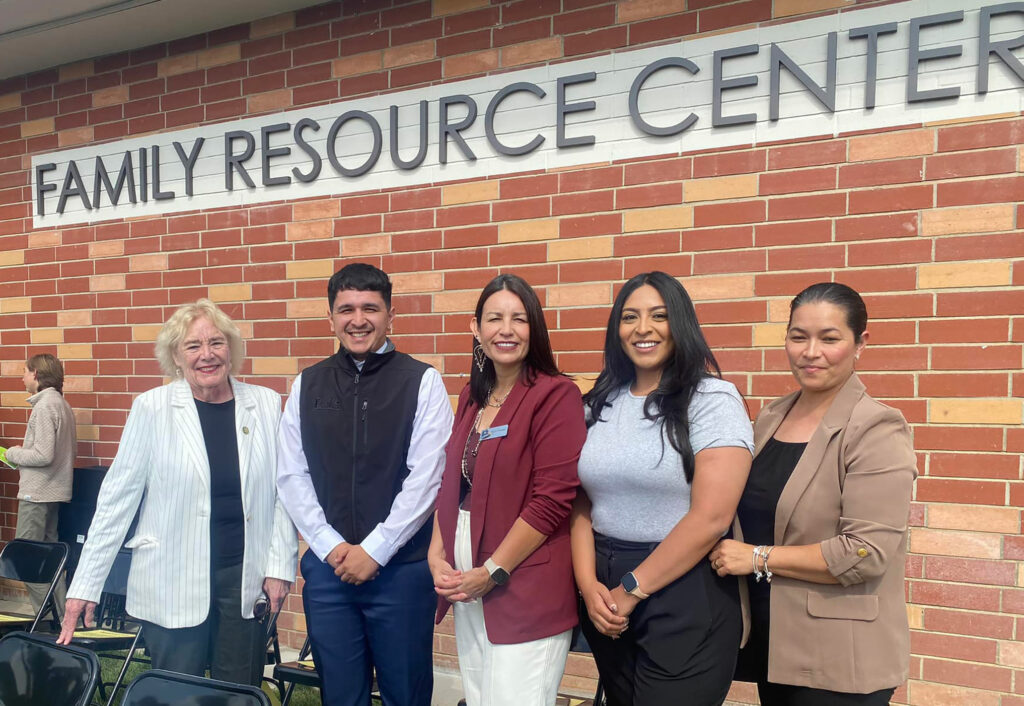 Attending the Sept. 23 event were SUSD Board of Trustee members; Soledad city councilmembers; Congresswoman Zoe Lofgren, who represents the 18th District; and representatives from the Monterey County Office of Education and the offices of Assembly Speaker Robert Rivas and Sen. Anna Caballero.
"We understand investment in education and resources is important to the progress and prosperity of our students, families and community," said Soledad Mayor Anna Velazquez on social media afterward. "As a Soledad Trojan Class of 1984, this building and transformation of the old library is impactful, as I would've never imagined back then that a resource center would be so necessary for the well-being of our children to support their social and emotional health. Special thanks to Congresswomen Zoe Lofgren for supporting our families and advocating for federal funding during the pandemic that made this resource center a reality."
After the ribbon-cutting ceremony, many attendees took a tour of the new resource center, visited partner booths set up inside and lined up for a delicious lunch.
"Special thanks to all the sponsors, Grocery Outlet, Soledad Youth Council, all the team who made today a reality and to our parents," Velazquez said.