GONZALES — Gonzales High School athletic programs and physical education department received a huge upgrade to the weight room thanks to the contribution of three donors.
Gonzales High alumni Dr. Nachi Guzman, Weights and Bars owner Joe Gigantino and the Spartan 300 Club matched funds to purchase new equipment for the weight room.
According to Spartan 300 Club President Fidencio Cuevas, the idea of upgrading the weight room in Gonzales started over at a diner in Fresno about seven weeks ago.
"Over breakfast, Dr. Guzman and I shared some memories from Gonzales High and talked about some of the needs we have in athletics," Cuevas said. "Mr. Gigantino came to our weight room and evaluated the biggest needs and got to work in putting together a plan to replace and revamp the equipment. I shared the project idea with our Spartan 300 board members and we decided to match the contributions from Dr. Guzman and to expand and replace our weight room equipment."
Moving the older weight equipment began two weeks ago, and the project was completed last week with Gigantino coming in to do the work of securing the equipment.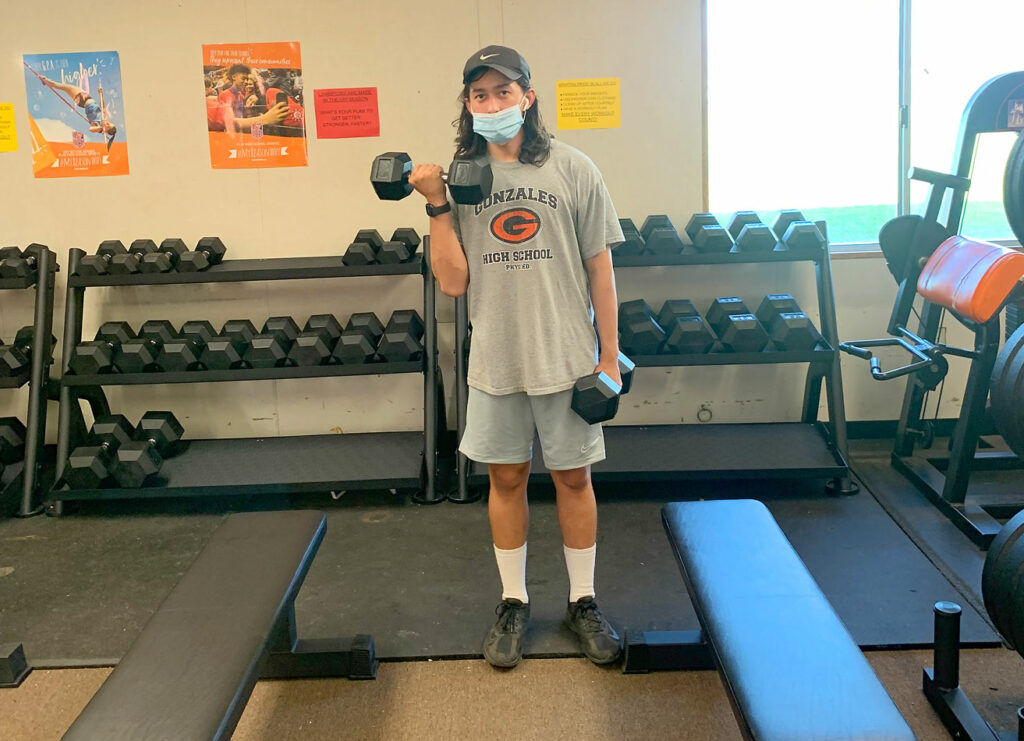 Guzman, the owner of Northern Fresno Primary Care, has been a long-time contributor to the Gonzales High Athletic Department and has provided free sports physicals at the beginning of each sports season.
"Everything really came together when Joe Gigantino and the Spartan 300 Club decided to match my donation," said Guzman, a standout football and track and field athlete for the Spartans. "Gigantino was so excited about helping out that he is going to donate to the sports programs of the high school he attended. I enjoy helping out Gonzales High all that I can as all my family and I went to school here."
Equipment that was purchased included two bench presses, two squat racks, eight weight trees and barbells ranging from three to 75 pounds.
"The combined weight of the quality bump plates is over 3,000 pounds," Cuevas said. "Repair work was done by Mr. Gigantino on our machines, and that included new cables, rods and new pins that are attached to the machines. He came in before the work began and evaluated the condition of our equipment and what was needed to totally upgrade our facility. The students, coaches and administrators that have seen the weight room are excited and pleased with the facility."